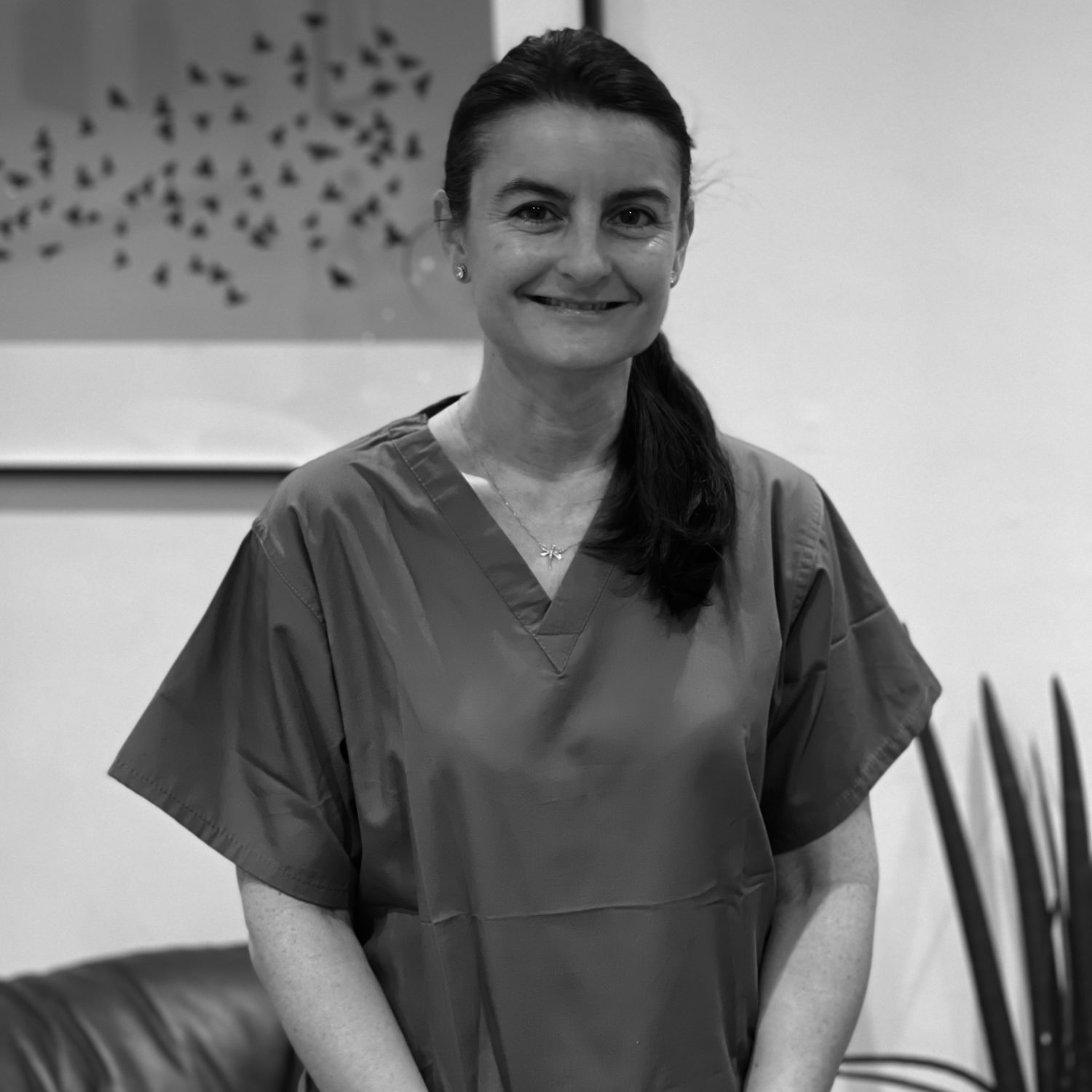 Claire McCarthy
Hygienist
About Claire
Claire is a graduate of Trinity College Dublin where she studied Dental Hygiene. She went on to complete a Master's Degree in Education from the University of London, Institute of Education and became a Fellow of the Higher Education Academy in 2007. She is also a member of the International Federation of Dental Educators and Associations. To date Claire has 24 years clinical & academic & research experience within Higher Education in the UK, Ireland and the US.
Claire is an adjunct professor at New York University, where she teaches post-graduate residents since 2014. Prior to this she was programme lead for BDS2 Periodontology at Kings College London where she has been faculty since 2004. She is now undertaking her PhD at Kings College London and her research area is prevention and treatment of peri-implant disease. She lectures nationally and internationally, writes regularly for the dental press and is an editorial advisor for Oral Health and Implant Dentistry Today.
Claire is a pioneer for oral health promotion and disease prevention and was awarded a stamp of excellence in recognition for her hard work and dedication to oral hygiene for 2016. Claire is an active member of the British Society of Periodontology, the Association of Dental Implantology, the International Association of Dental Research, the American Dental Hygiene Association and the Irish Association of Dental Hygienists. Claire is actively involved in oral health projects for the homeless community and visits socially deprived areas of London to educate children, parents and teachers about good oral health.
When she is not dreaming about teeth she loves to travel, bake, garden, cycle, read and spend time with family and friends.