Fillings in a nutshell
A simple way to fix decayed or broken teeth
We use composite (tooth coloured) filling material to restore teeth. We have a multitude of different materials, colours, and adhesives and are able to match these to your specific needs.
When preparing to place a filling we are very conservative when drilling your teeth to ensure we preserve the maximum amount of tooth. We use the latest evidence based techniques to make sure you get the best possible outcome.
The material is carefully sculpted and shaped to not only be functional but to look, feel and behave like a tooth.

Book Online
Treatment Options for Fillings
Where a filling is on the larger side or is more visible and the appearance is very important, ceramic fillings, made in one or two appointments, are the perfect answer.
from £800
Gold fillings may sound a little outdated. They can be finished to not look so obvious, and fit and last so well - they are particularly useful where you have worn teeth and a hard bite, or perhaps if you grind your teeth.
from £985
Patient Stories
Tooth coloured fillings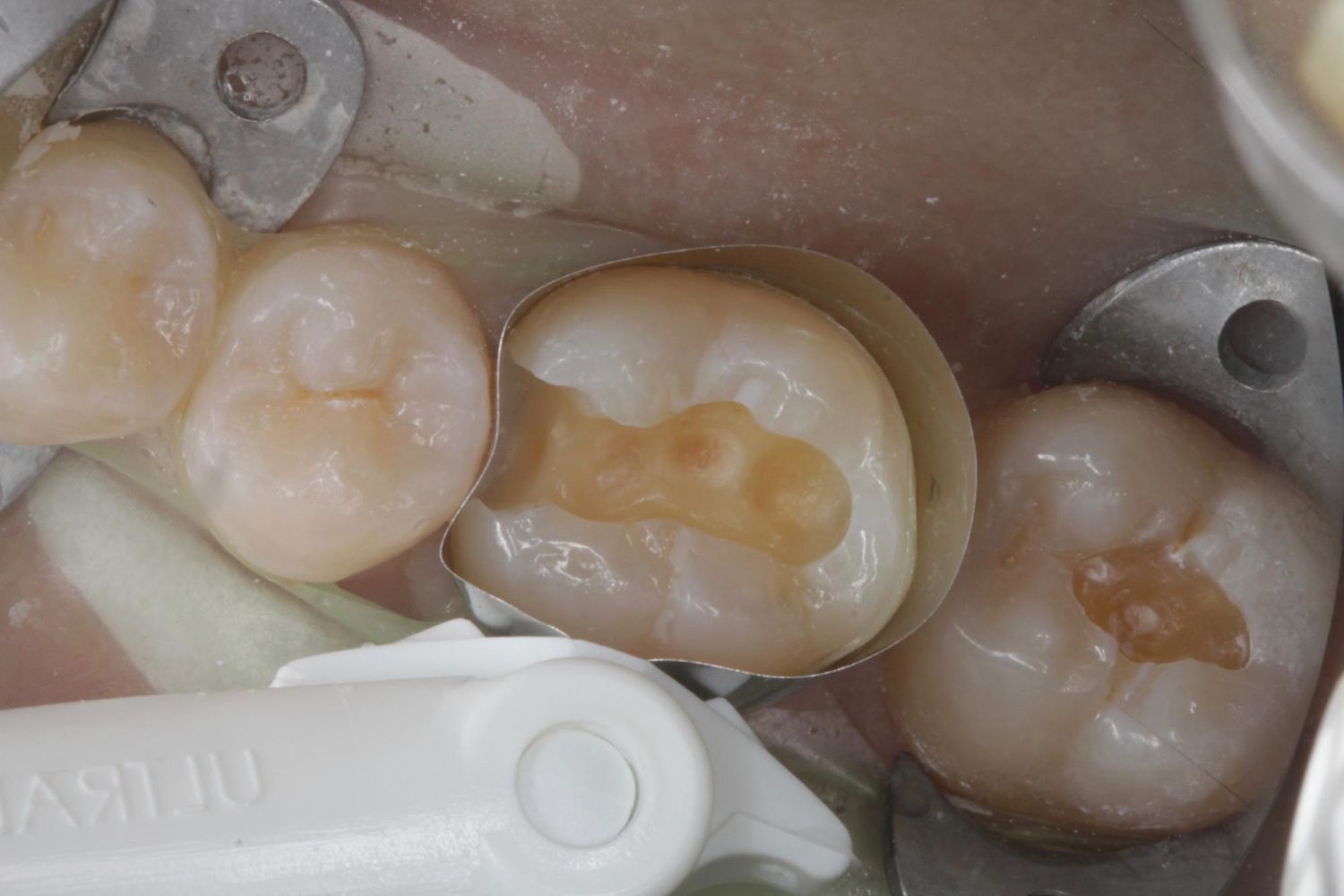 Before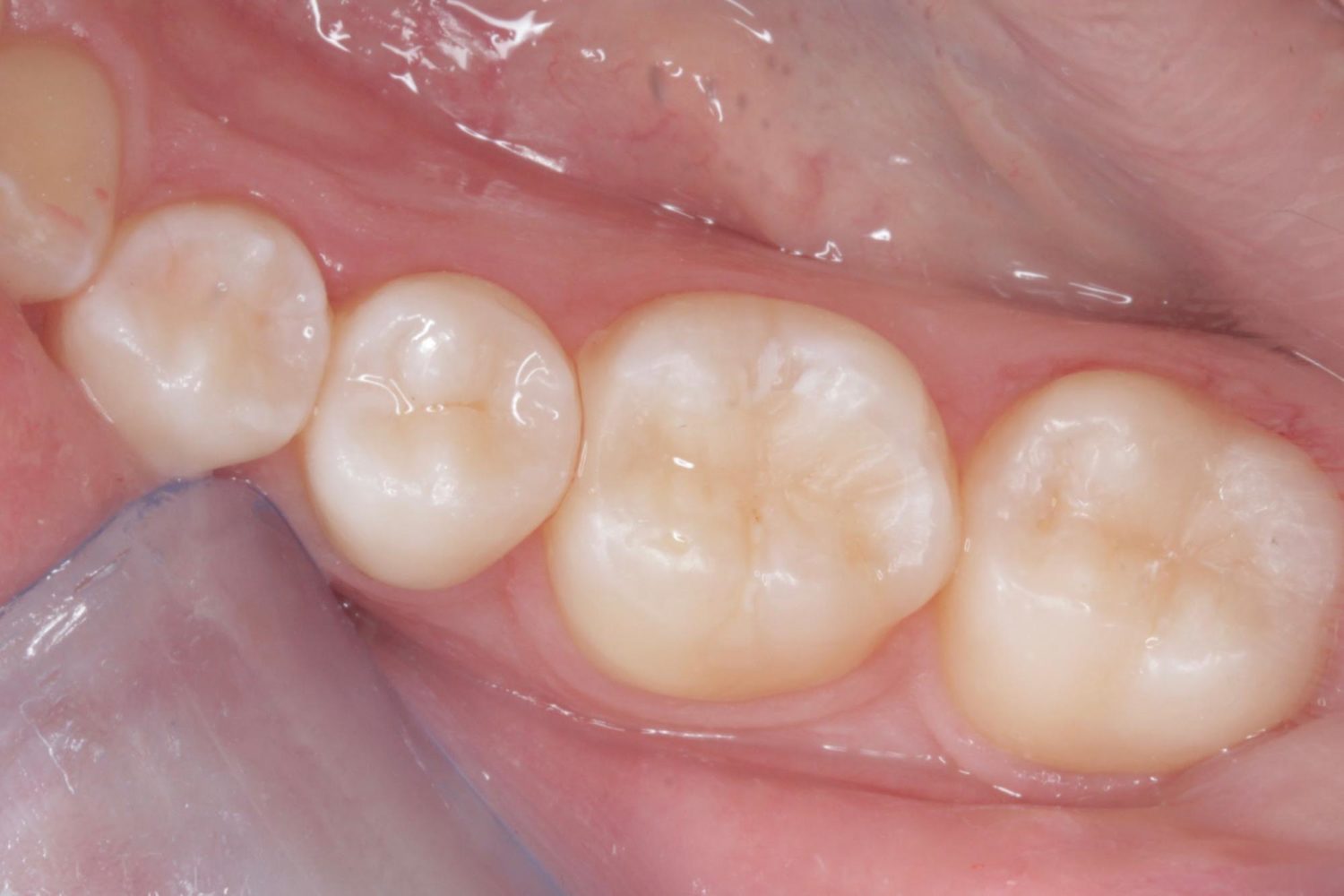 After
Fillings FAQs
All our filling materials are modern composites that are tooth coloured. If you have any special request you should let our team know before coming in and we will accommodate your needs.
Nobody can tell for sure if it is a health problem to have amalgam fillings, however if you wish to have your fillings changed we provide a safe way to do that by using rubber dam, and high volume aspirators to ensure you are exposed to a minimum of mercury vapour when replacing these fillings
A dental cavity is usually a hole in the tooth caused by tooth decay, which in turn is caused by certain bacteria in your mouth. A dental cavity may or may not be visible and maybe hidden within the tooth. The dentist will check your teeth and let you know if you have any cavities. Most cavities will need to be fixed, with a filling or metal or ceramic material, after removal of the decayed tooth.
Tooth coloured fillings generally last, on average, around 5-7 years. During this time the filling may become chipped, stained around the edges and/or discoloured, and may need some maintenance treatment. Your filling may last less or longer than average.
Our preferred method of payment is bank transfer, and we accept most debit and credit cards, though not American Express.
Sadly not, we are a private practice only.
Yes there is, though it is on a first come first served basis, with priority given to those with mobility issues. We share two spaces with our neighbour and ask that you use the space considerately.
Generally speaking your treatment may be uncomfortable, but it should not be painful, and we will do our very best to make sure the whole experience is as pleasant as possible. If you are nervous, we do offer various forms of sedation and we are most happy to discuss your needs and options with you.
We are here to look after you, your teeth, gums and general oral health - all the team are very approachable and understanding. It's our job and we love doing it.
A fee is usually charged if there is not enough notice given to cancel or rearrange an appointment or if an appointment is missed.
We follow all the regulations and advice and manufacturer requirements regarding cross infection, decontamination, hygiene and equipment maintenance. We take your safety and ours very seriously.
Ready to go dental?
Get some treatment